Pith
2020
various dimensions
silk, wood, thread, metal earring components, tape, live model, embroidery floss

Pith (Dahn Bi): 65" × 25" × 14.75";
Pith (Lucky): 65" × 31" × 19.25";
Pith (Crystal): 67" × 48" × 43";
Guest Hat: 23" × 31";
along the insides: 24" × 41"
Garments modeled by Dahn Bi Lee-Hong, Lucky Li, and Crystal Bi Wegner. Photographed by Katytarika Bartel. Poem written by Princess Moon. Images edited by Katytarika Bartel and the artist. Printed images courtesy of the Metropolitan Museum of Art collections, digitally composited by the artist. Printing was commercially outsourced.
Pith is a collection of garments inspired by the form of the tetrapanax papyrifer (通草; pinyin: tōng cǎo), a plant endemic to Taiwan (fig 1). It grows to be 3–7 meters tall.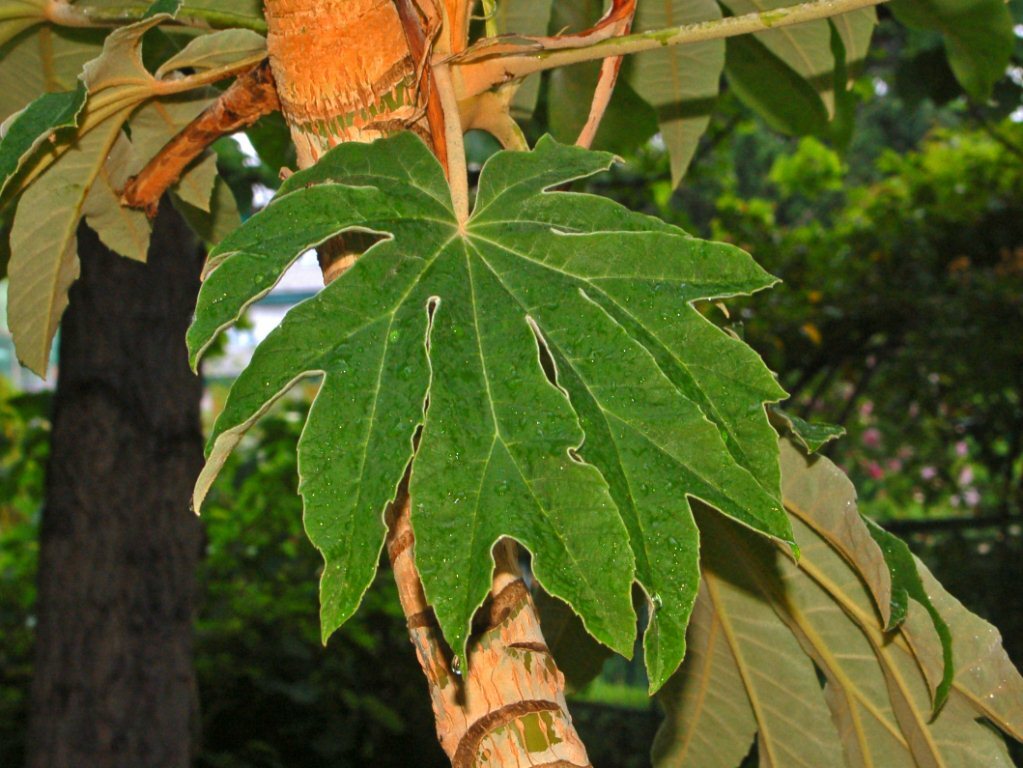 The pith from the stem of the plant is valued for medicinal purposes as well as for being the material used to create "rice paper." The term rice paper is inaccurate in that it is not made of rice and that paper is often defined as a flattened sheet of interwoven fibers, but the cellular structure of the tetrapanax papyrifer pith is neatly organized. It may be more accurate to call this material a veneer.
To create this pith veneer, the inside of the tetrapanax papyrifer was knocked out and unrolled with a knife (fig 2). The sheets of pith veneer were then used for various crafts such as the creation of artificial flowers and most notably, a surface for painting in the late 19th century. These paintings depicted everyday life, flowers, and animals (fig 3).
Visit https://www.pithflowershop.com/ to learn more about the use of tetrapanax papyrifer to create artificial flowers and purchase pith flowers. Irene Wei is one of the few craftspeople in the world trained in this craft.